What is My TBR in-depth? It's a feature I'm having on my blog 🤗 I do not know if anyone else has something similar (if you do let me know!), but I've named mine My TBR in-depth and it's all about having a closer look at your TBR. Maybe I'll give someone an idea of a book they want to try. Or maybe I'll get a TBR cleanout done.
Every other Monday I will post a list of books currently on my Want to Read (GoodReads) list or TBR (owned books), and every post has a theme. Next post theme is mentioned at the bottom of this post. Join in if you like with the hashtag my-tbr-in-depth and tag me so I can see what you have on your list 😊
So far I have done two posts in this series:
This week its time for those LGBT+ books on my TBR (Owned books) and Want To Read (GoodReads) list!
Let's go!
---
LGBT+ Books On My TBR
The Gender Games: The problem with men and woman from someone who has been both by Juno Dawson
Non-fiction book by a transgender author discussing the problems and differences with both gender. I would love to read this!
---
The Gentleman's Guide To Vice and Virtue by Mackenzi Lee
Historical fiction featuring LGBT+ characters. I have this and I really want to read it asap. It sounds so much fun!
---
If I was Your Girl by Meredith Russo
Own Voice fiction of a transgender female falling for a boy who doesn't know her past.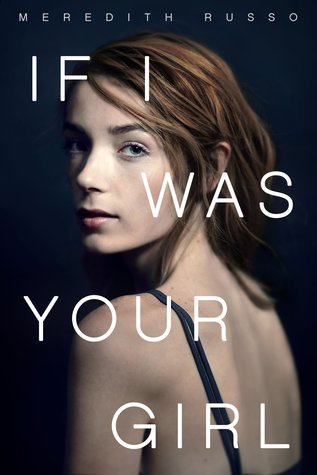 ---
The Tiger's Daugther by K Arsenault Rivera
Lesbian fantasy! It looks epic. Female warriors who fall for each other. I really want to read this one!
---
Pages For Her by Sylvia Brownrigg
Lesbian classic!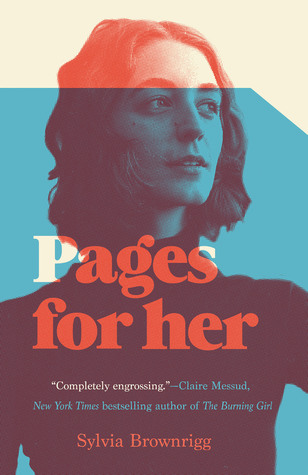 ---
None Of The Above by I W Gregorio
Intersex main character who needs to figure out all this intersex stuff due to a very awkward sexual encounter. Bound to be a hard read with high school bullying etc, but also eyeopening.
---
I Can't Think Straight by Shamim Sarif
Lesbian romance. The title is a great pun  😁 The book mixes LGBT+ with religion and cultural differences which sounds fascinating even though Im not a big romance reader.
---
Good As You: From Prejudice to Pride – 30 Years of Gay Britain by Paul Flynn
Non-fiction history of the Gay community in Britan over the last 30 years.
---
Tash Loves Tolstoy by Kathryn Ormsbee
An asexual but romantic main character with webcomics and sudden fame falls for a boy but doesn't know how to explain her situation to him. Sounds great!
---
Simon vs. The Homo Sapiens Agenda
Should I read it or just watch the movie? I've heard great things about both?
---
Let's Talk About Love by Claire Kann
Asexual romance novel? Yes, please!
---
Heart of Aces by Several Authors
A collection of romantic stories in which there is one asexual character in each story. The short stories explore the different spectrums of asexuality and love.
---
Every Heart a Doorway by Seanan McGuire
Even without knowing it had the LGBT+ characters I wanted to read this. Knowing its got LGBT+ characters has not changed my mind an inch. This is the diversity society has and should obviously be represented in books, or that's what my head says anyway.
---
Five Stages of Andrew Brawley by Shaun David Hutchinson
Five stages of grief while Andrew struggles with survivals guilt and tries to rescue Drew. This sounds heavy but could be amazing.
---
The Art Of Being Normal by Lisa Williams
I bought this when it originally came out and I read the first chapter, but never continued. I really do want to read it though.
---
Aristoteles and Dante Discover the Secrets of the Universe by Benjamin Alire Saenz
I've heard so many great things about this book and this author, it had to go on my TBR.
---
Annie On My Mind by Nancy Garden
This groundbreaking book sounds like such a wonderful but heartwrenching story.
---
All Out: The No Longer Secret History of Queer Teens Throughout The Ages edited by Saundra Mitchell.
This sound so epic! History mixed with LGBT+ by amazing authors. I'm sold.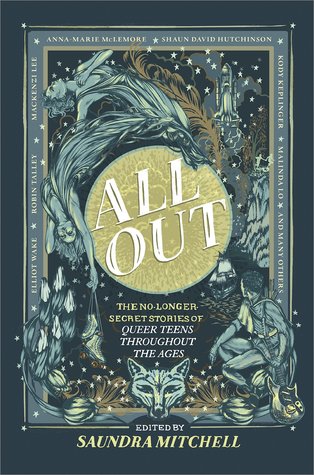 ---
How To Be A Normal Person by T J Klune
Asexual characters and queer characters and drag queens all wrapped up into one. 😂 this could be great!
---
The next post in this series will be "Own Voice Fantasy on My TBR". Join in if you want 😊
Have you read any of these? What did you think? Let me know