What is My TBR in-depth? It's a feature I'm having on my blog 🤗 and it's all about having a closer look at your TBR. Maybe I'll give someone an idea of a book they want to try. Or maybe I'll get a TBR cleanout done.
Every other Monday I will post a list of books currently on my Want to Read (GoodReads) list or TBR (owned books), and every post has a theme. Next post theme is mentioned at the bottom of this post. Join in if you like with the hashtag my-tbr-in-depth and tag me so I can see what you have on your list 😊
So far I have done three posts in this series:
This week its time for those Diverse Own Voice Fantasy & Sci-Fi books on my TBR (Owned books) and Want To Read (GoodReads) list!
What do I mean by Diverse Own Voices in fantasy and sci-fi? I mean an author who writes a MC based on their own origin/culture, and writes or rewrites or is inspired by mythology, legends or history from their own country, culture or heritage and not just studied it at university, to write a story set in any age (past present or future, or in a fantasy world). Do you agree?
Let's go!
---
Remembrance of Earth's Past by Cixin Liu
Chinese based sci-fi. It's the only Chinese sci-fi translated into English and the author has several international awards under his belt. It's like an insight into the way they perceive the future 🧐😊
---
The Twistrose Key by Tone Almhjell
Scandinavian inspired fantasy. I am scandi so I'm very intrigued by this. There are several other books I could list that are based on scandi lore but I've read them all and they are on my read pile not my TBR… maybe I could do a read and recommend posts about all these TBR post when I run out of themes 🤔
---
Markswoman by Rati Mehrotra
Indian based fantasy. After I read and fell in love with Collen Hock's Tigers Curse set in India written by a non-Indian, I've waited for that Indian based fantasy written by an Indian author to come out. It's finally here!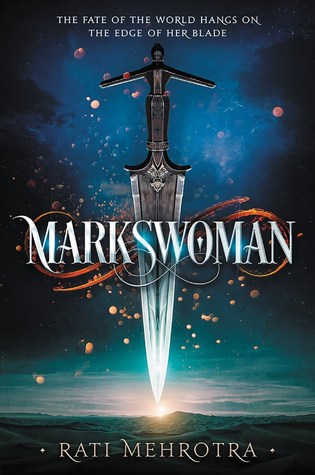 ---
Shadowshaper by Daniel Jose Older
It's a Latino-Carribean based urban fantasy in which the MC can connect with spirits through art. Sounds amazing! The combination of Latino culture in Brooklyn and the art scene with urban fantasy elements.
---
Pray of Gods by Nicky Drayden
South African based sci-fi where in the near future we all have personal robots (sounds like a PA). The future looks promising with the closing of the gap between the poor and the rich. Until a demigoddess starts ruining things for her own sake to regain her former glory and status. I recently bought this on audiobook so hopefully I can get to it this summer 😁
---
Heroine Complex by Sarah Kuhn
PA for her childhood best friend, diva and San Francisco's beloved superheroine, Evie is great at her job but not so much taking care of herself. One night she has to pretend to be her boss when she realises she had powers too. She gets thrown into the world of superheroes while still raising her baby sister.
This is a graphic novel and sound so much fun.
---
The Root: A Novel of The Wrath & Athenaeum by Na'amen Gobert Tilahun
Sci-fi super diverse urban fantasy with demigods set in San Francisco. This sounds like it has it all; LGBT+, diverse backgrounds, demigods, parallel worlds, government conspiracy, human trafficking. I mean it sounds awesome.
---
The Star-Touched Queen by Roshani Chokshi
A Hindu based fantasy where Maya just wants to follow her scholarly dreams but instead gets married off and becomes a queen. In the new palace and country, there are things going doesn't doesnt understand and turns out are not from this world. She needs to unravel an ancient mystery to save everyone she loves including herself. Sounds epic!
---
The Marrow Thieves by Cherie Dimaline
Futuristic sci-fi novel when the only people left capable of dreaming is North America's indigenous people. Their ability to dream comes from their bone marrow which is harvested to cure the rest of the world. The book follows to an unwilling donor on the run and struggles to survive.
It sounds amazing!
---
Moribito: Guardian of the Spirits by Nahoko Uehashi
Japanese myths merge with Western fantasy traditions. A female warrior for hire accidentally saves a boy who turns out to be royalty on a quest. Her act of rescue makes her the protector and she has to follow him on his quest. It's a shortish book and it's definitely something I would devour.
---
The Secret History of Moscow by Ekaterina Sedia
Magical Realism and weird stuff set in Moscow by a Russian author. in the 1990 Moscow wasn't the best place to be. Its lawlessness makes civilians seek the underground away from the dark magic and weeping trees on the surface. The MC sees her sister transform into a bird and fly away never to be seen again. She joins a policeman in the search for a group of missing people which takes them underground. Its a fine line between reality and myth, past and present, honour and betrayal.
---
Binti by Nnedi Okorafor
Afrofuturism. Nigerian inspired sci-fi. Nigerian born Binti got accepted to the renown university across the universe but they don't understand her culture and don't respect it. However, she needs to get there first and the University is not on friendly terms with Medusa, an alien race of stuff of nightmares who habits an area nearby. I loved Nnedis Akata Witch so I can only imagine how good this will be.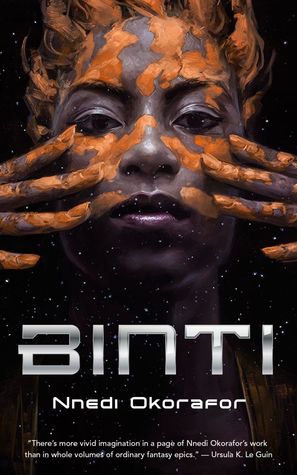 ---
Lagoon by Nnedi Okorafor
Because you can never have too much Nnedi Okorafor on your TBR. In this, a massive object crashes into Lagos and three characters from very different situations in life must join together to save the city, the country and the world against itself.
---
The Gracekeepers by Kirsty Logan
Inspired by Scottish fairytales and myths by a Scottish author. In a waterworld our MC is set to tend the water graves to pay off something from the past, she is the Gracekeeper. North, on the other hand, is with the circus floating from one island to the next. An offshore storm changes everything and they both have to deal with the changes in the unexpected future.
---
The Terracotta Bride by Zen Cho
"A tale of first love, bad theology and robot reincarnation on the Chinese afterlife" – I mean yeah! sounds awesome! This author has several books out that I could plot on this list ("Spirits Abroad" to name one), but I'm sticking with one (for now).
---
The Astonishing Color of After by Emily X R Pan
Taiwan inspired fantasy/magical realism. When Leigh's mothecommitsts suicide she is sure her mother has turned into a bird. She travels to Taiwan to her grandmother where she is determined to find this bird. Family centred contemporary with bits and piecec of magic? Maybe.
---
Forest of a Thousand Lanterns by Julie C Dao
East Asian fantasy retelling of The Evil Queen legend. Xifeng is destined to become the Empress of Feng Lu, but only if she scorns her crush and embraces her magic which involves eating hearts of the recent dead 😳 Yes!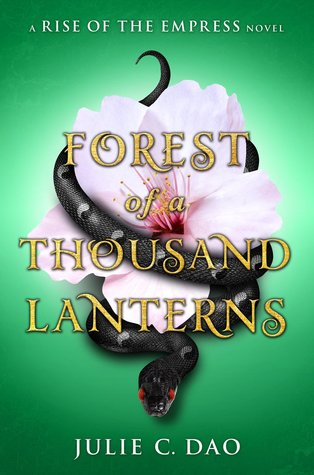 ---
The reader by Traci Chee
Living on the run by stealing and hunting Sefia struggles to survive without constantly looking over her shoulder. Then her aunt is kidnapped with the only clue being a book. Reading is not common knowledge in this coundty and she has to figure out how to read it to find her aunt again.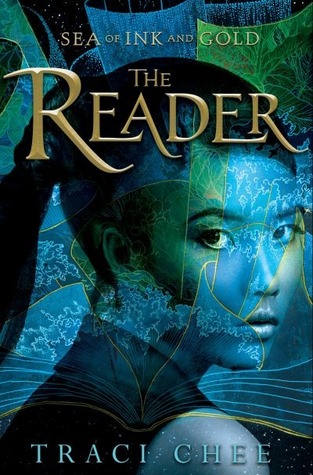 ---
Aru Asha and the end of time by Roshani Chokshi
A second Roshani Chokshi book on my list but Hinduism has a fascination mythology. Hindu based middle-grade fantasy where Aru accidentally awaken a demon whose goal is to awaken the God of Destruction. To be able to save her friend lives she needs to find the reincarnations of the five legendary Pandava brothers. It sounds like a lot of fun 😊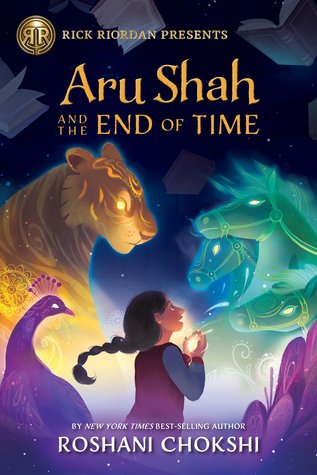 ---
The Golem and The Jinni by Helene Wecker
A fantasy based on a mix between the author's husband's Muslim background and her own Jewish background. I really find books which mixes mythology from other cultures really interesting, especially when its done well. A chance meeting between the mythical creatures in turn-of-the-century New York. It sounds magical and beautiful.
---
A thousand Beginnings and Ending edited by Ellen Oh and Elsie Chapman
A short story collections based on mythology in the south and east Asia by Asian authors.
---
The Library of Fates by Aditi Khorana
Hindu based fantasy centred around Princess Amrita whose life turns from peaceful and secured to alone and on the run with an oracle. They go on a quest to find the Library of All Things to see if their fates can be reversed.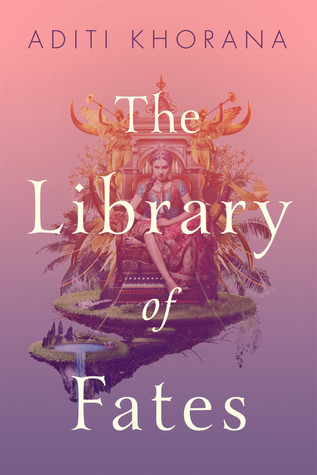 ---
Trail of Lightning by Rebecca Roanhorse
Indigenous North American dystopian fantasy following Maggie a Dinétah supernatural monster hunter. When she meets a monster too big for her to fight on her own, she joins forces with Kai Arviso, a medicine man. To conquer the monster they will have to dig deep into their mythology, history and work through their dystopian world with deteriorating technology. This sounds so amazingly awesome! I hope there will be an audiobook of this by a narrator who can do this book justice.
---
Falling in love with humanoids by Nalo Hopkinson
Afro-Carribean folklore inspired fantasy, amongst others, short stories. I could have listed other books of Nalo like Chaos, but I think a book of short stories intrigues me more. I mean it contains stories with "chickens that breathe fire, adults who eat children, and spirits that haunt shopping malls" – what more could I ask for?
---
The next post in this series will be "Series I have started but not finished yet".
Have you read any of these? What did you think? Let me know
Please let me know if you can think of any other books to add to this list!