So I was about to google what the next readathon was when I came across the announcement video by Books and Lala on her booktube channel for the new readathon called Read-EH-thon, and it falls perfectly within my holiday!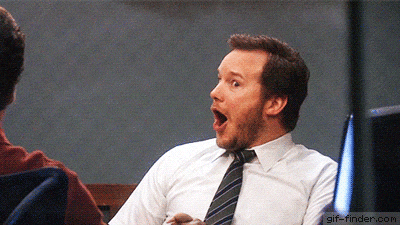 Seeing this coincidence, I thought I would google Canadian authors to see what comes up… 😳 There are SO many I want to read! Like Margareth Atwood, Kelly Armstrong, Morgan Rhodes, Lawrence Hill and Yann Mantel, just to name a few!
So clearly by this point, I'm like "sure, why not, this could be fun 😊 and a can knock some authors off the TBR"
But wait…
There are more coincidences!! 😱
Recently I posted a list of Diverse fantasy and sci-fi book I want to read and two of them are Canadian (Nalo Hopkinson and Cherie Dimaline)! Then earlier (before I knew about this readathon) I almost bought Station Eleven which is also by a Canadian!
Guys…
It's meant to be.
I just have to accept it.
So I did and went ahead and bought some books 😂
---
DATES: 1st July to 8th July (it starts on Canada Day 🇨🇦)
GOAL: Read Canadian books/authors
---
Main Physical TBR
The Marrow Thieves by Cherie Dimaline
Pages: 231p
GoodReads: In a futuristic world ravaged by global warming, people have lost the ability to dream, and the dreamlessness has led to widespread madness. The only people still able to dream are North America's Indigenous people, and it is their marrow that holds the cure for the rest of the world. But getting the marrow, and dreams, means death for the unwilling donors. Driven to flight, a fifteen-year-old and his companions struggle for survival, attempt to reunite with loved ones and take refuge from the "recruiters" who seek them out to bring them to the marrow-stealing "factories."
Falling in Love with Hominids by Nalo Hopkinson
Pages: 222p
GoodReads: Falling in Love with Hominids presents over a dozen years of Hopkinson's new, uncollected fiction, much of which has been unavailable in print. Her singular, vivid tales, which mix the modern with Afro-Caribbean folklore, are occupied by creatures unpredictable and strange: chickens that breathe fire, adults who eat children, and spirits that haunt shopping malls.
Station Eleven by Emily St John Mandel
Pages: 336p
GoodReads: One snowy night a famous Hollywood actor slumps over and dies onstage during a production of King Lear. Hours later, the world as we know it begins to dissolve. Moving back and forth in time—from the actor's early days as a film star to fifteen years in the future, when a theater troupe known as The Travelling Symphony roams the wasteland of what remains—this suspenseful, elegiac, spellbinding novel charts the strange twists of fate that connect five people: the actor, the man who tried to save him, the actor's first wife, his oldest friend, and a young actress with the Traveling Symphony, caught in the crosshairs of a dangerous self-proclaimed prophet. Sometimes terrifying, sometimes tender, Station Eleven tells a story about the relationships that sustain us, the ephemeral nature of fame, and the beauty of the world as we know it.
Blood Red Road by Moira Young
Pages: 459p
GoodReads: Saba has spent her whole life in Silverlake, a dried-up wasteland ravaged by constant sandstorms. The Wrecker civilization has long been destroyed, leaving only landfills for Saba and her family to scavenge from. That's fine by her, as long as her beloved twin brother Lugh is around. But when four cloaked horsemen capture Lugh, Saba's world is shattered, and she embarks on a quest to get him back. Suddenly thrown into the lawless, ugly reality of the outside world, Saba discovers she is a fierce fighter, an unbeatable survivor, and a cunning opponent. Teamed up with a handsome daredevil named Jack and a gang of girl revolutionaries called the Free Hawks, Saba's unrelenting search for Lugh stages a showdown that will change the course of her own civilization.
Falling Kingdoms by Morgan Rhodes
Pages: 412p
GoodReads: In the three kingdoms of Mytica, magic has long been forgotten. And while hard-won peace has reigned for centuries, a deadly unrest now simmers below the surface. As the rulers of each kingdom grapple for power, the lives of their subjects are brutally transformed… and four key players, royals and rebels alike, find their fates forever intertwined. Cleo, Jonas, Lucia, and Magnus are caught in a dizzying world of treacherous betrayals, shocking murders, secret alliances, and even unforeseen love.
Etta and Otto and Russel and James by Emma Hooper
Hours: 08:02:45 (277pages)
GoodReads: Etta's greatest unfulfilled wish, living in the rolling farmland of Saskatchewan, is to see the sea. And so, at the age of eighty-two, she gets up very early one morning, takes a rifle, some chocolate, and her best boots, and begins walking the 2,000 miles to water. Meanwhile, her husband Otto waits patiently at home, left only with his memories. Their neighbour Russell remembers too, but differently – and he still loves Etta as much as he did more than fifty years ago before she married Otto.
---
Other Books I Could Read 🤔
Milk and Honey by Rupi Kaur
Several Margareth Atwood (The Heart Goes Last, Handmaid's Tale, Cat's Eyes)
Bitten by Kelly Armstrong (also have Broken)
A Tale for the Time Being by Ruth Ozeki
---
Challenges
Read a book with red on the cover
Read a book by a Canadian woman
6 of 6 on my main TBR are by a females 😂
Read a book with "E" and "H" in the title
Falling in Love with Hominids
Read a book by an indigenous author
Read a book set in a province you have never visited.
Etta and Otto and Russel and James (starts in Saskatchewan, I believe, if not I have A Tale for the Time Being which is set in British Colombia)
---
The main TBR is almost 2000pages…😱
I don't think I can manage that.
I think I'll have Falling Kingdoms as the lowest priority. I don't need it for the challenges and it's over 400 pages so it's going down on the priority list.
We'll see…
---
Anyone else joining the read-EH-thon?
Have any of you been on holiday this year? Where have you been? If not are you planning on going somewhere this year?