This is my last readathon for a while. I have now done three readathons this month and 7in7 will be my fourth. I'm also in the progress of buying a house so I really need to start getting all that sorted and start packing.
I will post a July wrapup with all the readathons I've done in July and the books I've read in between.
7in7 is a readathon where the main goal is to read 7 things in 7 days. You can find their Twitter account here. I think I've re-written this about four times. I didn't know about the additional reading challenges for a long time but now that I do this is the final TBR.
---
Readathon Facts
DATES: 23rd July to 29th July
MAIN CHALLENGES: read 7 things in 7 days
READING CHALLENGES: 6 additional challenges
---
Main Physical TBR
Considering I have already done three readathons this month I'm getting a tiny bit saturated, but also, I feel I'm already on a good roll and reading speed. The following TBR is not a challenge but it does include a few books that have been on my TBR for a while.
Binti by Nnedi Okorafor
Reading challenge: Read a book outdoors, or create a food/drink based on the book
Pages: 96 pages
GoodReads Synopsis: Her name is Binti, and she is the first of the Himba people ever to be offered a place at Oomza University, the finest institution of higher learning in the galaxy. But to accept the offer will mean giving up her place in her family to travel between the stars among strangers who do not share her ways or respect her customs.
Knowledge comes at a cost, one that Binti is willing to pay, but her journey will not be easy. The world she seeks to enter has long warred with the Meduse, an alien race that has become the stuff of nightmares. Oomza University has wronged the Meduse, and Binti's stellar travel will bring her within their deadly reach.
If Binti hopes to survive the legacy of a war not of her making, she will need both the gifts of her people and the wisdom enshrined within the University, itself – but first she has to make it there, alive.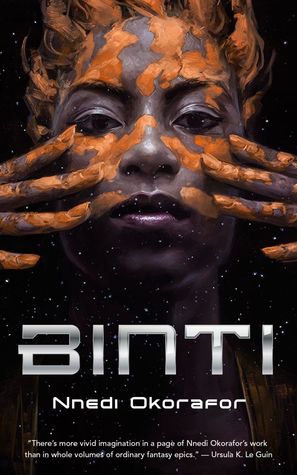 Saga Volume 1 by Brian K Vaughan and Fiona Staples
Reading challenge: Read a book outdoors, or create a food/drink based on the book
Pages: 160 pages
GoodReads Synopsis: When two soldiers from opposite sides of a never-ending galactic war fall in love, they risk everything to bring a fragile new life into a dangerous old universe. 
From bestselling writer Brian K. Vaughan, Saga is the sweeping tale of one young family fighting to find their place in the worlds. Fantasy and science fiction are wed like never before in this sexy, subversive drama for adults. 
Incidents in the Life of a Slave Girl by Harriet Ann Jacobs
Reading challenges: Read a book that starts with your first initial, I.
Pages: 164 pages
GoodReads Synopsis: The true story of an individual's struggle for self-identity, self-preservation, and freedom, Incidents in the Life of a Slave Girl remains among the few extant slave narratives written by a woman. This autobiographical account chronicles the remarkable odyssey of Harriet Jacobs (1813–1897) whose dauntless spirit and faith carried her from a life of servitude and degradation in North Carolina to liberty and reunion with her children in the North.
Written and published in 1861 after Jacobs' harrowing escape from a vile and predatory master, the memoir delivers a powerful and unflinching portrayal of the abuses and hypocrisy of the master-slave relationship. Jacobs writes frankly of the horrors she suffered as a slave, her eventual escape after several unsuccessful attempts, and her seven years in self-imposed exile, hiding in a coffin-like "garret" attached to her grandmother's porch.
A rare firsthand account of a courageous woman's determination and endurance, this inspirational story also represents a valuable historical record of the continuing battle for freedom and the preservation of family. 
Nissedreperen by Sigbjorn Mostue
Reading challenge: A book set in your hometown/country.
Well almost, it's Norwegian fantasy 🙂 This book has only been translated into other Scandinavian languages. Sorry, not sorry 😉
Pages: 302 pages
GoodReads Synopsis: When his uncle strips down the old forest on the corner of the old farm to his grandfather's protest, Espen finds a key that takes him to a parallel world where fantasy creatures of the forest roam free and animals talk. Faries, gnomes and other woodland creatures need the forest to stay in both worlds to keep them safe from Gravboygen himself, and he is waking up…

Man in the High Castle by Philip K Dick
This has also been on my shelves for ages. About the time I got to it.
Pages: 288 pages
GoodReads Synopsis: It's America in 1962. Slavery is legal once again. The few Jews who still survive hide under assumed names. In San Francisco, the I Ching is as common as the Yellow Pages. All because some twenty years earlier the United States lost a war—and is now occupied by Nazi Germany and Japan.
This harrowing, Hugo Award-winning novel is the work that established Philip K. Dick as an innovator in science fiction while breaking the barrier between science fiction and the serious novel of ideas. In it Dick offers a haunting vision of history as a nightmare from which it may just be possible to wake.
Clockwork Orange by Anthony Burgess
Reading challenge: Read a book outside your comfort zone
This isn't really my thing, but I have to admit I'm not 100% sure what this book is I just know about the violence.
Pages: 141 pages
GoodReads Synopsis: Told by the central character, Alex, this brilliant, hilarious, and disturbing novel creates an alarming futuristic vision of violence, high technology, and authoritarianism. Anthony Burgess' 1963 classic stands alongside Orwell's 1984 and Huxley's Brave New World as a classic of twentieth-century post-industrial alienation, often shocking us into a thoughtful exploration of the meaning of free will and the conflict between good and evil.
Revenge of Seven #5 by Pittacus Lore
Reading challenge: Read a yellow book
Fine it's brown and yellow and it doesn't show very well on the cover image below, but I swear the text is yellow.
Getting on with this series again after a couple of years off. It was featured on my on-going series TBR post and I really want to make a dent in it.
Pages: 371 pages
GoodReads Synopsis: Well this is book #5 so I won't spill the synopsis and load you with spoilers;) 
Goodreads Synopsis for book #1 I am Number 4: Nine of us came here. We look like you. We talk like you. We live among you. But we are not you. We can do things you dream of doing. We have powers you dream of having. We are stronger and faster than anything you have ever seen. We are the superheroes you worship in movies and comic books–but we are real.
Our plan was to grow, and train, and become strong, and become one, and fight them. But they found us and started hunting us first. Now all of us are running. Spending our lives in shadows, in places where no one would look, blending in. We have lived among you without you knowing.
But they know.
They caught Number One in Malaysia.
Number Two in England.
And Number Three in Kenya.
They killed them all.
I am Number Four.
I am next. 
---
A total pages of 1532 pages. WHAT?!?! I thought I was given myself a decent easy TBR?! clearly not. I did just over 1100pages for the read-eh-thon, around 1300pages fro Biannual Bibliothon, and about 1000 pages for the 24in48. If I manage this I would have read about 5000pages in a month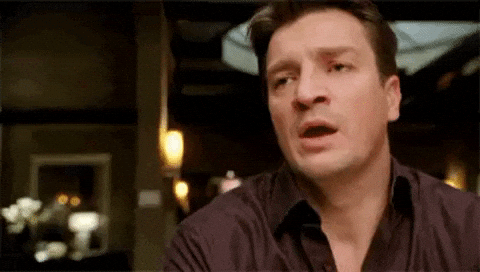 Worst comes to worst, I can always change The Man in The High Castle with something shorter. Its the only book in this TBR that is not chained to a challenge.
Feels good to have a way out 😏
---
Anyone else joining the 7in7 readathon?
Have any of you done any readathons so far this year? How did you do? Did you enjoy it?