Hi All!
I've put together a TBR for October bearing in mind I have Preptober to do in anticipation of NaNoWriMo 🤗 There will not be a lot of time to read so this TBR is a guide with only the essentials on.
I say that. I've accumulated 7 "essential" reads before NaNoWriMo…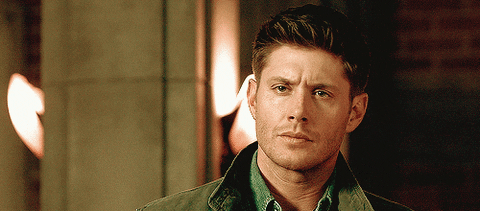 Again the link for each book title brings you to their GoodReads page where you can read more about the book if you fancy.
Enjoy!
---
From My ACR Shelf
Girls of Paper and Fire by Nathasa Ngan – I notice this book back in May when I did my research for my TBR in Depth blog series and focused on Own Voices fantasy and sci-fi. Girls of Paper and Fire book never made the list because I focused on books that were already out, but I never forgot this book and constantly keep my eyes peeled for it. I thought this was coming out in August but it appeared to be November. So I wanted to preorder it but Amazon was having a moment saying the book didn't come out before June 2019 in the UK. But then! GUYS! it came out on NetGalley!!! 😱😱 I went nuts!! requested it straight away! and obviously, it took them a week to accept!! leaving me in agony for a whole bloody week! but it was worth it 😊 I have it now 🤗This is my next read. As you can tell by the length of this paragraph, I'm just a little bit excited to read this book…
What If It's Us by Becky Albertalli and Adam Silvera – This was also one of my more anticipated releases this year. I'm very excited to read this fluffy m/m romance. I think this will be my second read of the month. I'm not the biggest fan of the UK edition.
Skyward by Brandon Sanderson – I'm generally a big fan of Brandon Sanderson's writing but I've never read anything sci-fi by him so this could be interesting.
Empress of All Season by Emiko Jean – I've seen this make its round around booktube and it sounds fascinating and badass so Ill give it a go but I'm not as keen on this as for Girls of Paper and Fire.
---
Need To Finish Already!
The Lanterns Ember by Colleen Houck – I've already started this and loving it. It's a whimsical Halloween-y read and perfect for October 😁 I'm a big fan of Colleen Houck's writing and loved The Tiger's Curse back in the day. Even though that was not an own voice Indian fantasy it got me into own voice fantasy, but more about that in my upcoming review of this book so look out for that. Also, have you seen that cover? it's gorgeous!
---
Books From my Read Harder Challenge (last sprint)
Inspector Singh Investigates: A Deadly Cambodian Killing Spree by Shamini Flint – this is part of my Read Harder challenge as a mystery written by a POC or LGBT+ author. Shamini Flint is based in Singapore and is originally from Malaysia and originally a lawyer. I'm quite looking forward to this and anticipate this to be a quick read.
This has now been on my TBR for several months… it has to be read.
---
Books I've Borrowed From Others and Still Holding On Too (it's been too long)
The Three-Body Problem by Cixin Liu – (August) I borrow this for a work colleague and I've held on to this for a while so I really have to read this and hand it back sharpish! – (September) I still have this, and I still have to read it… (October) yup it's still here.
---
Have you read any of these? What did you think?
What's on your October TBR?
Happy reading!