I'm on a roll for tags atm! and I'm loving it! I saw this over at Journey Into Books and thought is looked like a lot of fun to do. Please check out her blog, she has some great content 🙂
Rules
pingback to the creator (bookprincessreviews)
pingback to the person who tagged you
tag as many people as you want
have fun!
WHAT'S THE FIRST ARC YOU EVER RECEIVED?
I think the first ARC I received was The Queens of Innis Lear, but the first one I reviewed was Queendom of the Seven Lakes.
WHAT ARC WOULD YOU SELL YOUR SOUL FOR?
Right now I think I would sell my soul for: The Queen of Nothing by Holly Black! Oh and Wicked Fox by Kat Cho.
Disclaimer; I would never sell my soul for anything! Just in case any demons read this and think I'm an easy target…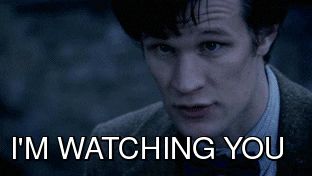 USING ARCS YOU HAVE RECEIVED OVER THE YEARS, SPELL OUT A-R-C
Across the Void – S. K. Vaugh
Runebinder – Alex R Kahler
The Caged Queen – Kristen Ciccarelli
"The" doesn't count right?
ULTIMATE QUESTION: TO DNF OR NOT TO DNF AN ARC?
I will try an finish a book, but if its leading me into a reading slump, makes me angry or is just not for me, I will DNF it.
NAME AN ARC YOU DNF'D AND AN ARC YOU COULD NEVER DNF.
There are three DNF's to date. One pissed me off. One was utterly confusing. One just wasn't for me.
But then some ARC's are just too good to put down!
WHAT ARC DID YOU GO OUT AND BUY A FINISHED COPY OF AFTER?
I buy all the ARC's I love, both to support the author and to have a copy of it on my shelf. Though there is one book I loved that I have yet to buy; The Poppy War by R F Kuang.
WHICH MEDIUM DO YOU GET MOST OF YOUR ARCS IN? (PHYSICAL / EBOOK / AUDIO)
I'm not that special, all of my ARC's are e-books straight for NetGalley UK.
I have one paperback ARC, but I didn't request it, I won it after I had read it…
GIVE BLOGGERS ONE PIECE OF ADVICE REGARDING ARCS (RECEIVING / REVIEWING).
If you have NetGalley: Control that request button urge! Limit your self! Control the FOMO!
Its the worst feeling to have too many book and the pressure of having to reading them and review them. Also If you don't like reviewing books, don't get ARC's.Life doesn't end if you don't get the ARC for this or that. Life goes on. Life isn't about being the most popular book blog with the most ARC's. It's a trick! Don't fall for it!
I Tag
No one and everyone!
Did you think this would be a fun tag to do? Consider yourself tagged 🙂
---
Until next time; happy reading!